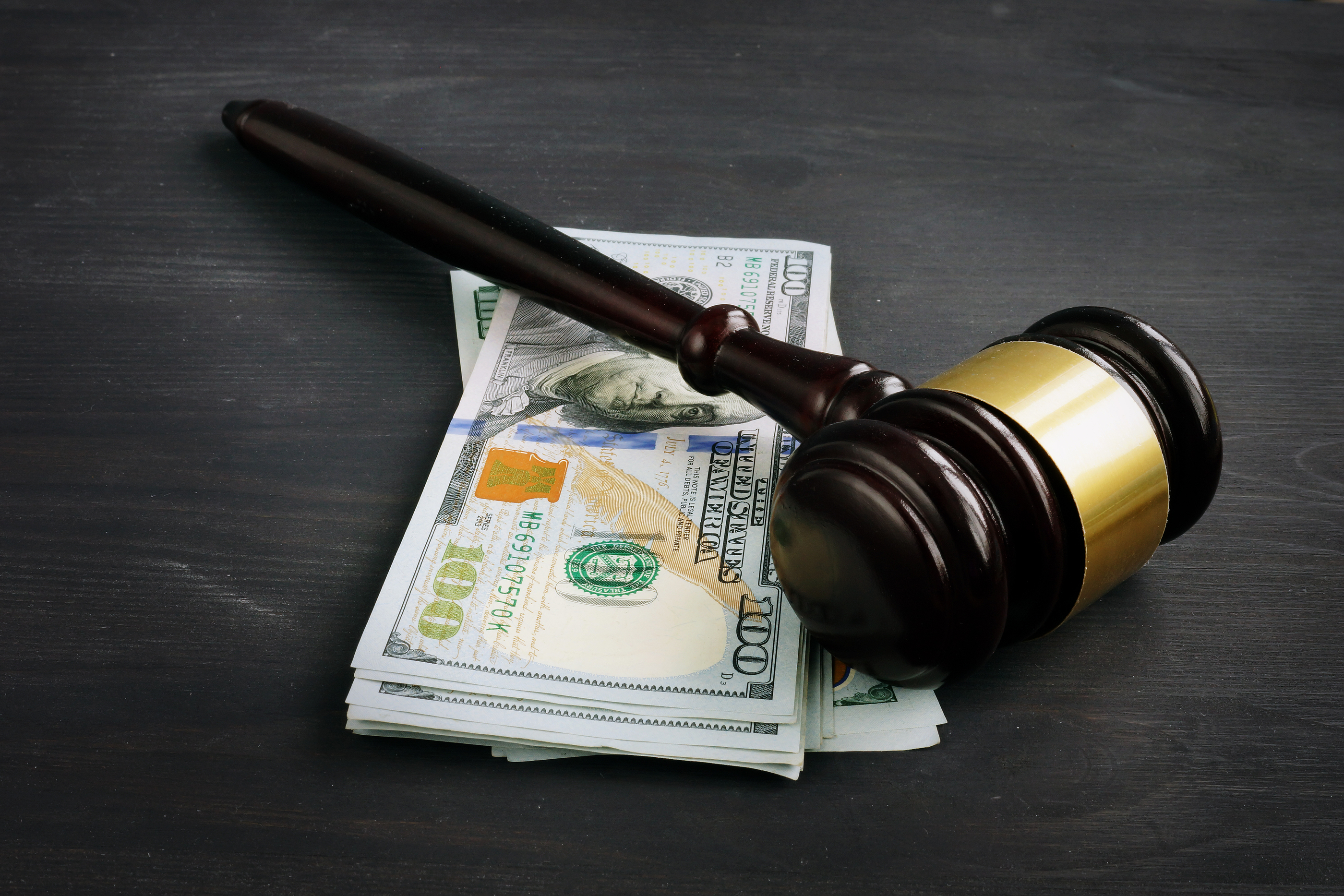 If you can't make bail, you are likely wondering how much time you will spend in jail. It is possible that you will remain in jail all the way up until your scheduled court appearance. However, there is also a chance the judge will let you leave jail as long as you are not a threat to the community or likely to flee the area. Let's take a closer look at how long you are likely to stay in jail if you cannot make bail.
Why Making Bail Is Not Easy
The judge is likely to set your bail at a high level because it will motivate you to return to court on the scheduled day and time. If you were to flee or skip court, you would lose that bail money. However, coming up with a large sum of money or collateral on short notice is not exactly easy. Fail to post bail, and you will be stuck in jail. Thankfully, most people stand a reasonable chance of covering bail as the Eighth Amendment of the United States Constitution requires that bail be set at a reasonable amount, and an individual is not to be punished until proven guilty of the crime in question. However, some will still find it difficult to obtain the money necessary to make bail in a reasonable amount of time.
Your Options After Being Jailed and Failing to Make Bail
If you cannot make bail, you have a couple options. The first is to get a bail bond through a bail bond business. You will pay a percentage of your bail to the bail bond business and possibly also provide collateral. The bail bond agent will cover bail on your behalf, ultimately setting you free until you return to court for your hearing.
Another option is to remain in jail and wait. However, most people do not seriously consider this option because they have a life to live. If an individual were stuck in jail for days, weeks, months or longer, it would not be possible to maintain steady employment, take care of children, or perform household chores. However, if your crime is minor, you might not wait long as judges often free such individuals on their own personal recognizance.
The amount of time you remain in the jail cell ultimately hinges on the number of other cases in the court and how quickly your case can be heard based on the number of open courts, available personnel, and the dynamics of the current schedule. Sadly, there is the potential for a backlog of cases to lead to a delay of an entire month or even longer, meaning it is conceivable that someone could spend that amount of time in jail.
Obtaining Assistance Is the Best Option
There is simply no sense sitting in jail when you can obtain assistance from a bail bond agency. Lean on a bail bond specialist to bail you out, pay the necessary fee, and return to court on your court date. This way, you can quickly segue right back to your normal life in the meantime. So don't ask a family member or friend to cover the entire amount of the bail on their own. Such a financial loan or gift would put a serious strain on your relationship.
Instead, opt for a bail out from a bail bondsman. Even if your family member or friend reaches out to the bail bondsman on your behalf or if you do so on behalf of your own family member, it will provide the accused with even more reason to get on the straight and narrow, show up to court, and pay the bail bond fee. As long as you are confident you will be able to show up to court on the scheduled day and time, leaning on a bail bond agent for assistance is clearly the best choice in the event you can't cover bail on your own.
A Right Choice Bail Bonds Is on Your Side
A Right Choice Bail Bonds is here to bail you out of jail. If you are charged with a crime and end up in jail, contact us right away. You can reach us by phone at (337) 429-2996.